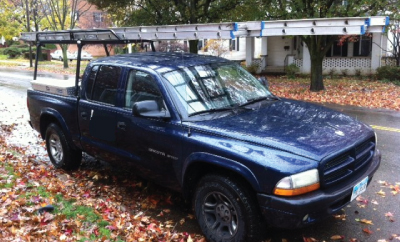 Heart's Chimney and Dryer Duct, or as some people know us, Heart's Dryer Duct and Chimney, was started on September 19, 2004 in Sebastopol, CA, literally out of my garage. I chose the name while on the phone with ValPak because I had old valentines hearts cut out of red construction paper all over the walls in my honey's office in our house, and when the ValPak person asked our name, I almost said, "Douglas Mitchel, Chimney Sweep…," but what came out of my lips was, "Heart's…..Heart's Chimney and Dryer Duct!" and the rest is history.
Up until now, we have remained a small, regional company, however we have expanded to the Phoenix metropolitan area and next year we are expanding to the Midwest. Our standards are high, so the quality of our work and professionalism of our people is high. When a Heart's affiliate comes to your home, we greet you and remove their shoes before entering your home. We all use drop cloths or sheets on the floor, covered with a tarp, so the floor is protected and our large workspace is clean when we leave.
We start with a Free Soot Inspection, which means we will go to your home, check your chimney to see if it needs sweeping and tell you what we think. NO OBLIGATION. Even if we show you it needs to be cleaned out, you don't have to use us and while we are there we will tell you anything we see that you either might address, and there is no charge, since a typical Free Soot Inspection takes less than 15 minutes, and if we can't spare 15 minutes for a fellow human being, then we aren't living up to our name!